CSOs Addressing Women in Agri and the Pandemic: On Actions, Issues, and Solutions
Keywords:
Coronavirus (COVID-19), women, civil society organizations, workload, violence
Abstract
The beginning of 2020 witnessed the global spread of COVID-19, a non-traditional threat that has since affected every part of life in all countries. In response to this non-traditional threat, national and international governments and bodies have toiled to implement targeted measures to contain the spread of the pandemic, causing many official activities and events held online, the notable example being education institutions and civil society organizations outright opting to conduct their programs online for about a year. This entire process has created challenges for each sector; however, CSOs have been faced with a distinct set of difficulties arising from this non-traditional threat in terms of their practical functionality due to the conventionally central role of face-to-face interactions in their organizational activities.
This study determines the current state of two civil society organizations working to address the needs of women in Agri along with the issues they have encountered and the solutions they have come up with during the pandemic. The study employed semi-structured interviews held during face-to-face meetings with the presidents of both CSOs. The interviewers asked 10 questions to them. The study primarily found that CSOs had suffered a negative impact due to the pandemic.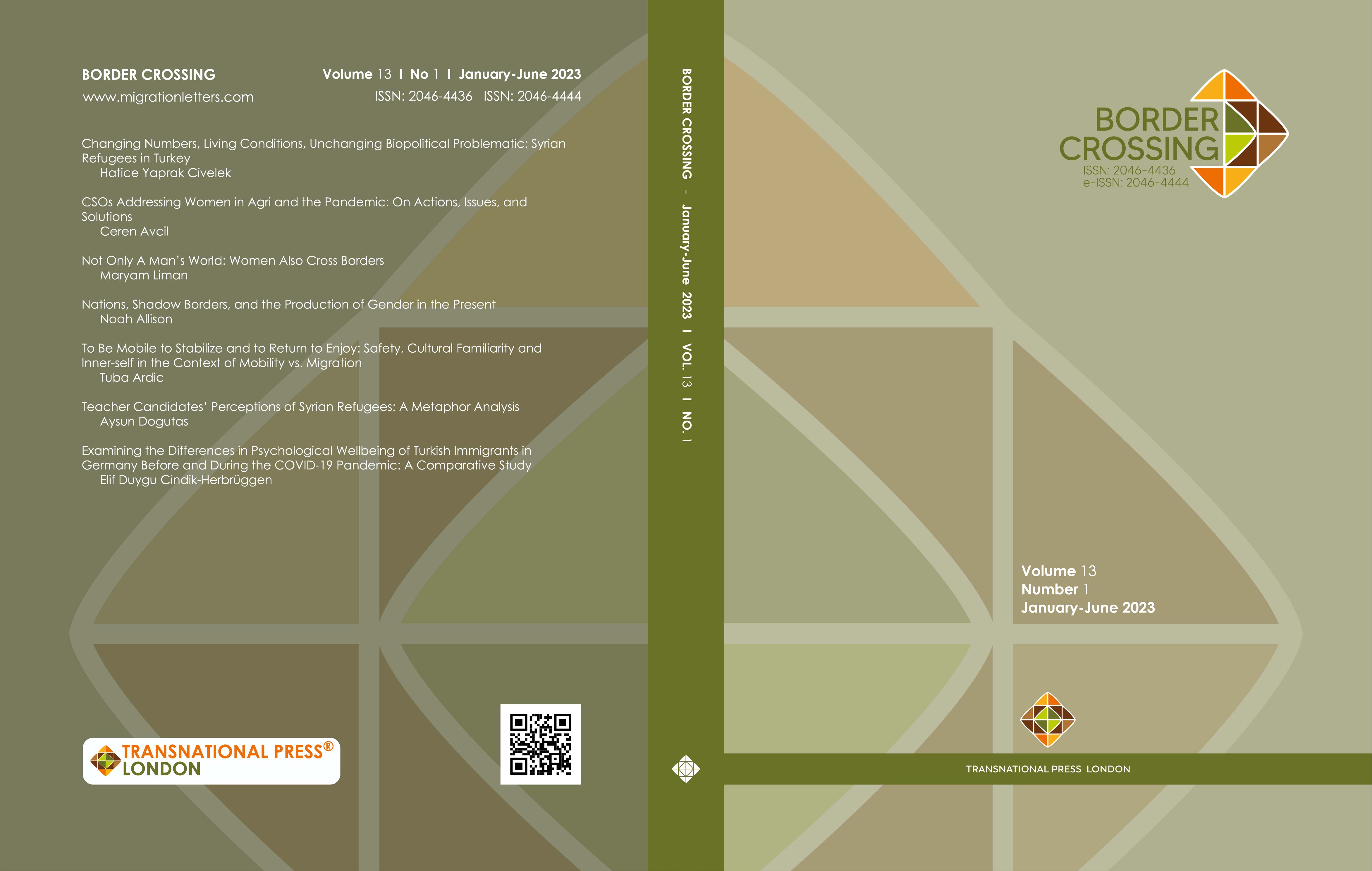 Downloads
How to Cite
Avcil, C. (2023) "CSOs Addressing Women in Agri and the Pandemic: On Actions, Issues, and Solutions", Border Crossing. London, UK, 13(1), pp. 19–30. doi: 10.33182/bc.v13i1.2829.
License
CC Attribution-NonCommercial-NoDerivatives 4.0